In the optical fiber communication industry, we are familiar with OTDR, here we bring you its partner--OTDR launch cable TFLC-2. What's the OTDR launch cable? It's known that the OTDR has the dead zone when it tests the optical fiber link, if we don't adopt some measures, the test result will not that exactly, so using the OTDR dead zone eliminator will help to improve the accuracy.
OTDR launch cable is similar to fiber jump cable, there isn't any fusion point on the fiber. It's used to cover the dead zone of the OTDR. We also call it OTDR fiber ring or OTDR dead zone eliminator.
Currently, the OTDR fiber ring in the market is mainly designed with box structure, while the TFLC-2 adopts a fashionable new design -- disc structure, which is smaller and lighter to carry than the old ones.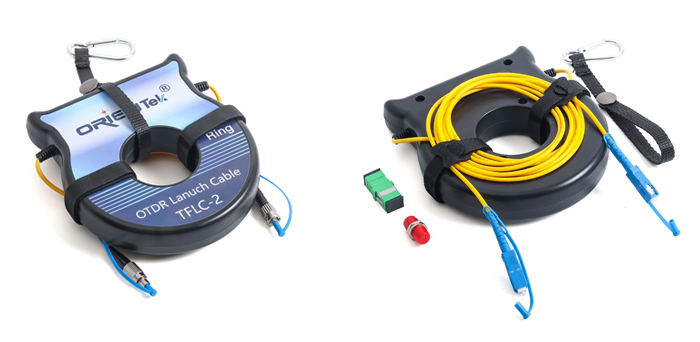 As a correspondent, we're familiar with OTDR fiber ring. In the past, the box structure was not convenient to hold in hand, and it took up space in the tool kit. Since the development partner launched this TFLC-2, it really surprises me. TFLC-2 not only adopts the new coiled structure design, but also adopts the hook design for the convenience of carrying in daily optical fiber detection, which adapts to various working conditions and greatly improves the efficiency of optical fiber detection. Orientek can provide customized services of OTDR dead zone eliminator with different lengths and different fiber connectors.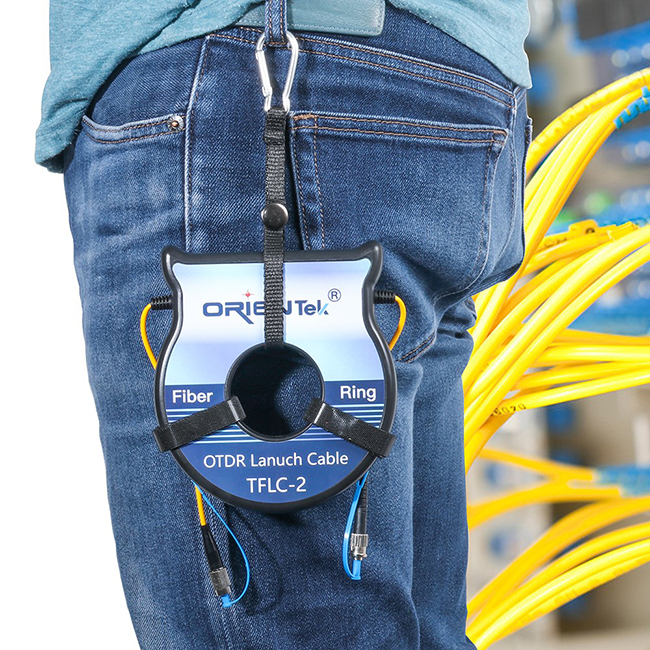 We find a storage bin on the top of the box, you can put SC-SC、FC-FC coupler in it. (these two couplers is for free in it) It will be popular in the ones who always lost or forget something.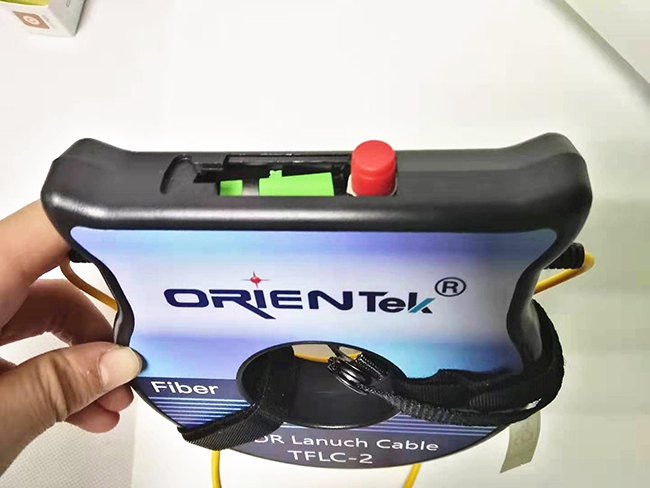 In order to ensure the accuracy of optical fiber test results and save cost, the length of OTDR dead zone eliminator should be sufficient to cover the entire test blind area of OTDR. Second, as with fiber optic jumper, OTDR test also should have different kinds of fiber connectors, Orientek open the VIP channel, the user can according to own actual need, to customize the OTDR launch cable connector, including FC/SC/ST/LC interface, etc., and can customize the length in the 100 m ~ 2 km range. In practical optical testing, there are always single mode and multi-mode fiber, so the user can also customize OM1, OM2 etc.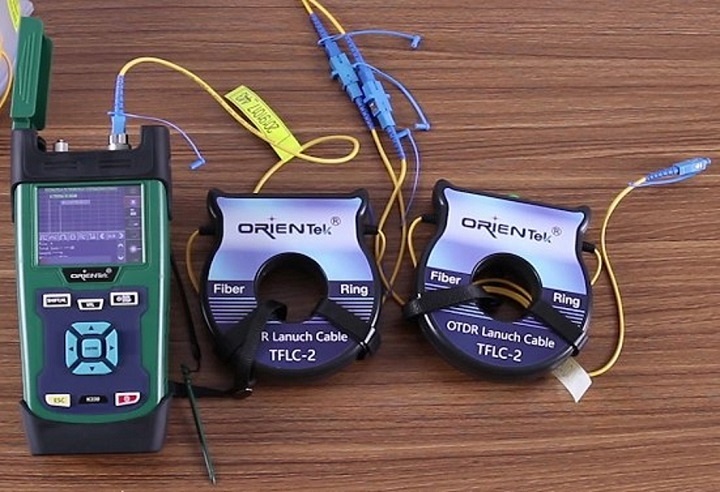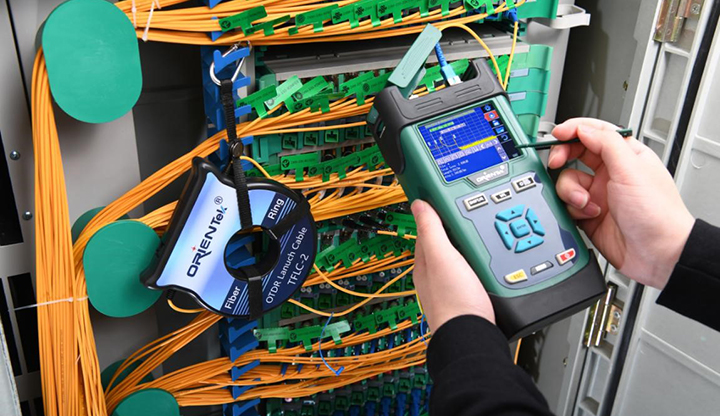 Through using Orientek OTDR K330 and TFLC-2 together, the event point loss and other test data can be detected accurately. Compared with the previous direct detection without using the OTDR dead zone eliminator, the data error is quite large, which is why the launch cable of OTDR is a common and effective method to reduce the impact of the blind area.