Fiber identification device is one of the necessary testing tools in optical fiber operational work, it is mainly used for lossless optical signal recognition detection, can detect single mode or multi-mode fiber in any position. In order to improve the efficiency of optical fiber detection and better meet the user's experience, Orientek launched the upgraded TFI-35 high-precision optical fiber identifier. Compared with the old model, the upgraded TFI-35 has made many improvements.
Orientek upgrade TFI- 35 retained the design style of family, metal appearance hand held texture, with 250μm、900μm、2mm、3mm four kinds of fiber fixture, a variety of specifications can be applied to detect the bare fiber optical fiber jumper wire covered wire, etc., it can identify 2 KHZ, 1 KHZ, 270 HZ three kinds of signal frequency, and this is available in the single mode multi-mode optical fiber, meet the test of 800 ~ 1700 nm wavelength. The highlight of TFI-35 is that it adopts a high-definition LED display, which can clearly identify the direction and loss value of optical fiber signal.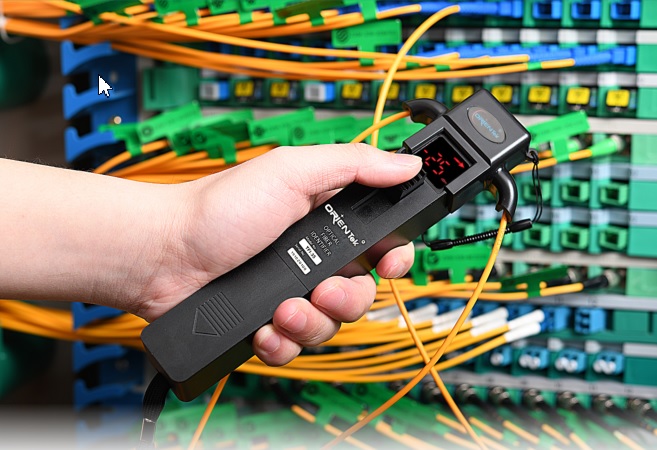 In terms of product details, TFI-35 is made of high-density aluminum alloy with CNC high-precision machining, which is waterproof, dust proof and anti-fall. It can easily cope with various harsh working conditions. TFI-35 fiber optic identification device is a one-button switch, quick and convenient to operate.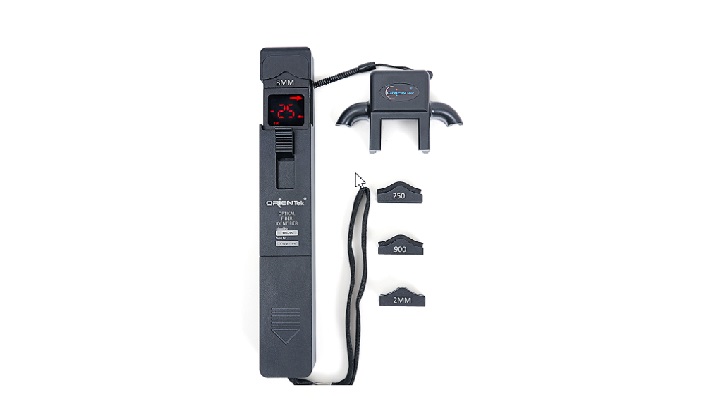 TFI - 35 fiber identification device has a benefit is that the test without interruption of optical fiber transmission business, directly online test, at the same time also will not make damage to optical fiber.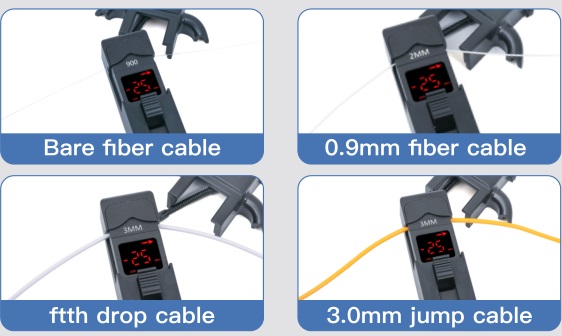 As a professional manufacturer of optical communication testing products in China, Orientek has been making innovations in product research and development to meet the actual needs of users. Moreover, it has gained a large number of loyal users by virtue of its excellent product quality, competitive product price and considerate after-sales service. At present, a new upgraded version of TFI35 fiber optic signal recognition device is now available for sale.