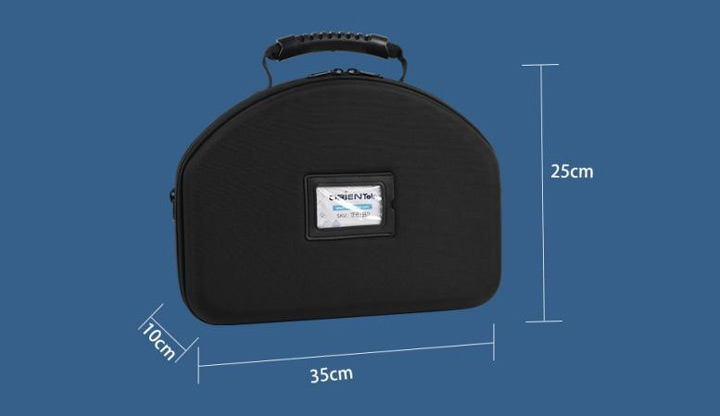 FTTH is Fiber to the home. FTTH is an access method in FTTx, so what is FTTx? FTTx is a general term for various application types of broadband optical access networks. "X" is a variety of variants, can be fiber to the building (FTTB), fiber to the curb (FTTC), fiber to the desktop (FTTD), fiber to the home (FTTH), fiber to the office (FTTO), fiber to the Users (FTTu), etc.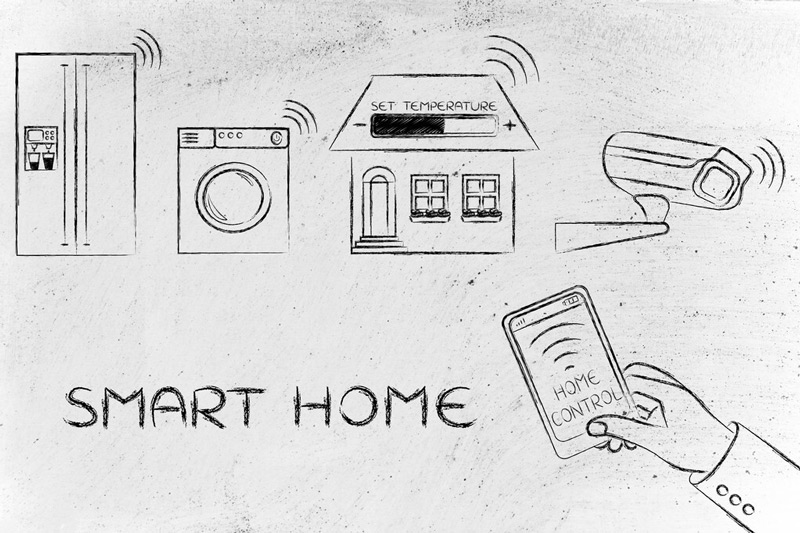 According to 2020-2026 FTTH market forecast data, by 2026, the number of subscribers in the 27+ EU and the UK will increase to approximately 148 million, while the number of subscribers in the 38+ EU and the UK will reach approximately 208 million, with FTTH/B coverage. The rate will reach 73.3% in 2026... And behind this "bright" data, it will bring a new round of challenges and tests to the communicators. How can we better deal with it? Choosing the right FTTH toolkit will do more with less.
Many correspondents' toolkits are like this, right?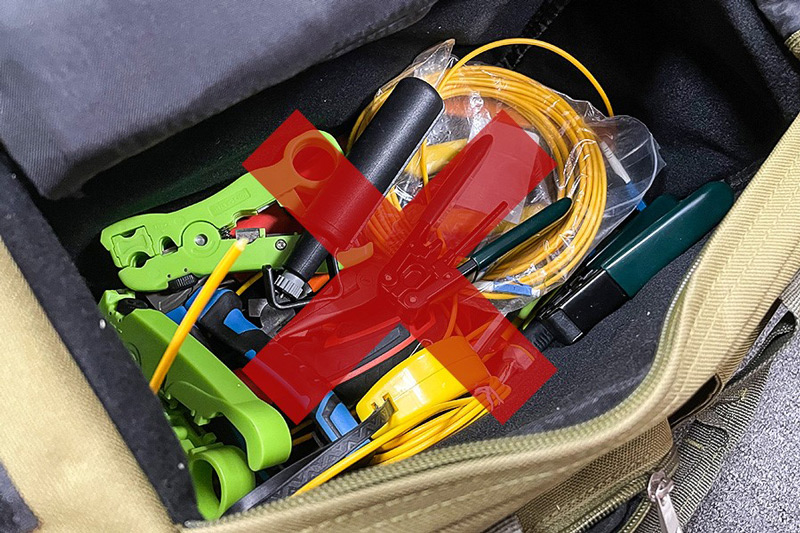 In order to better solve the problems of "inconvenient tool kits to carry, not easy to find tools, easy to lose tools, poor quality of tool kits, and small capacity", Orientek took several months of research and development and launched the FTTH optical fiber tool kit, aiming to provide users all over the world. Provide complete solutions.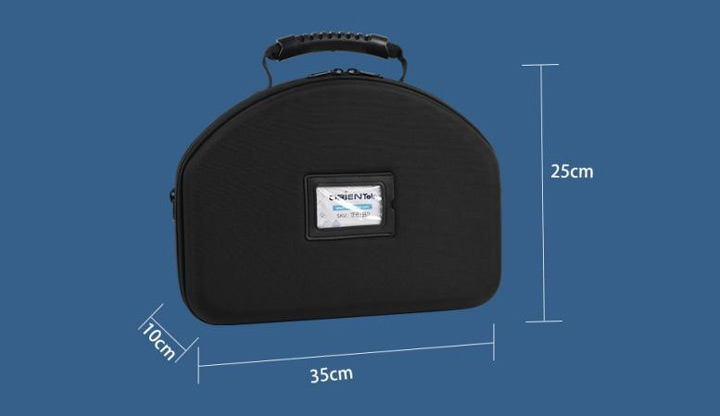 What tools are in the FTTH toolkit?
Orientek's R&D and design team visited many customers, listened to and collected many substantive suggestions at the beginning of toolkit design and product configuration. At the same time, the company's marketing department also did a lot of research, hoping that the launched FTTH tool suite can help and solve Actually needed.
The Orientek FTTH tool kit is divided into two models, TFH-12E and TFH-63D. The two models have their own characteristics in product matching. In contrast, the TFH-63D tool kit adds SC/PC Quick connector and Fixed length Stripper, users can choose between two configurations according to actual needs.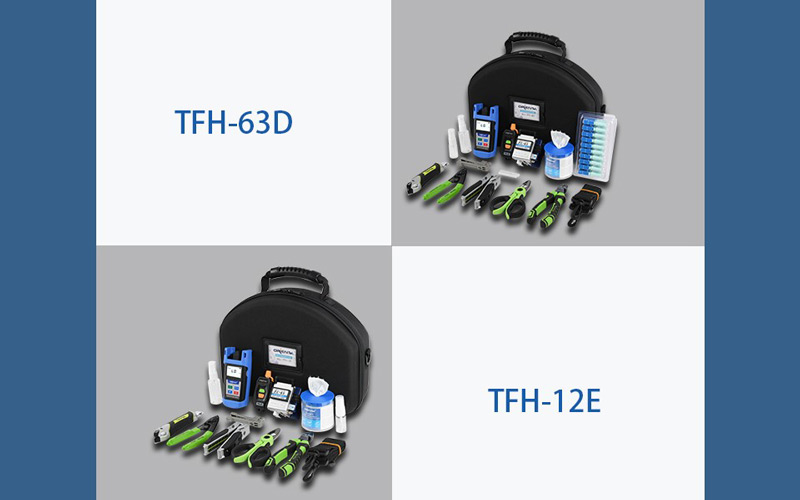 Take toolkit TFH-63D for example:
Portable, collision - proof
The TFH-63D kit features ergonomic curves, a heart-warming Mosaic of soft plastic handles that reduce negative gravity for hand comfort and a shoulder strap for sloped back. TFH-63D takes full advantage of the three-dimensional layout, making it easy to use the rummaging tool to locate the tool at a glance; At the same time, it adopts high-density sponge precision mold opening, one-time molding, separated design, fully fixed tools, protect tools from collision, not easy to lose.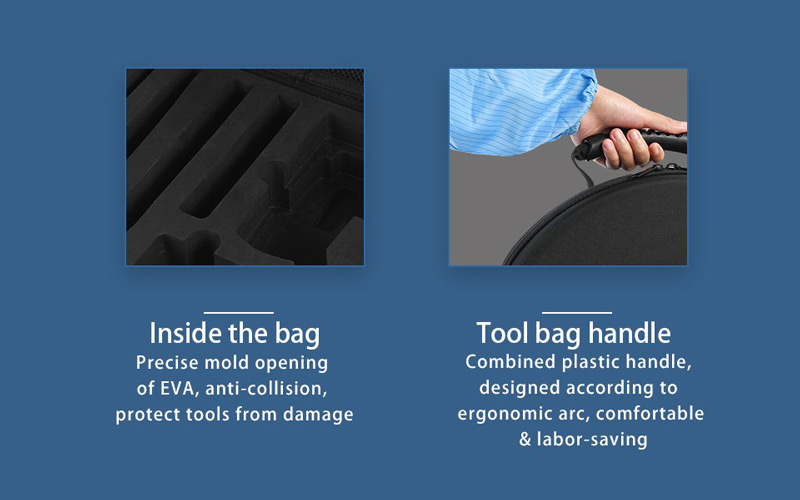 Waterproof and wear-resistant, large capacity
Orientek TFH-63D kit is made of EVA material, which is waterproof and wear-resistant, and has a waterproof coating on its outer layer, so you don't have to worry about getting wet when working outdoors in rain or snow, and you don't have to worry about water damage. Moreover, the kit is fully equipped, so you don't have to go around to choose a single product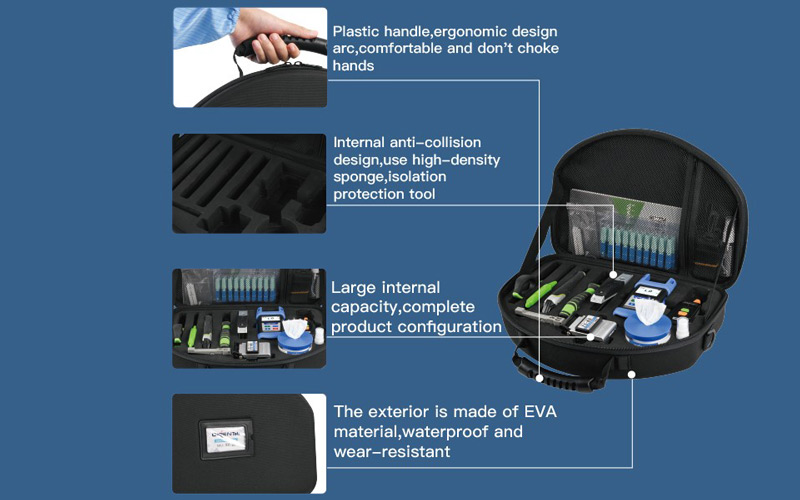 FTTH tool kit main tools
The TFH-63D tool kit is luxuriously equipped, with Orientek 2021 new product-keychain VFL, handheld optical power meter, wet and dry fiber cleaner, ultra-high cost-effective fiber cleaver, and necessary fiber tools. Such as fiber optic cable pliers, Miller pliers...high cost performance and great practicability! In order to let customers better understand Orientek, exquisite product manuals are also presented in the kit!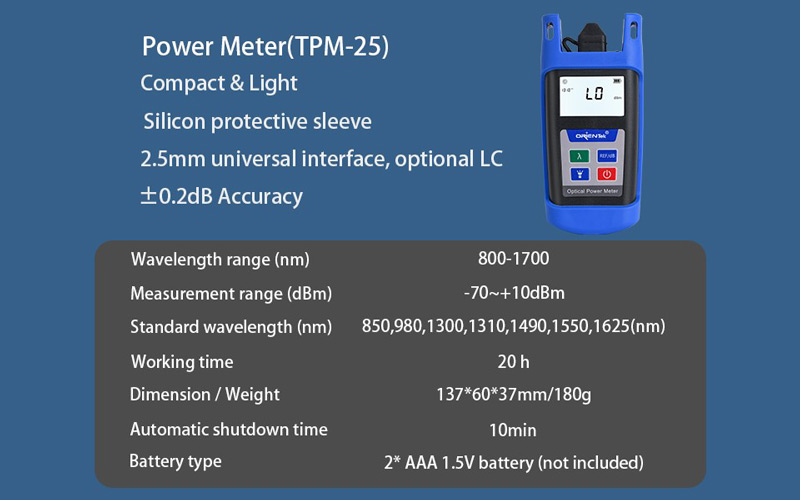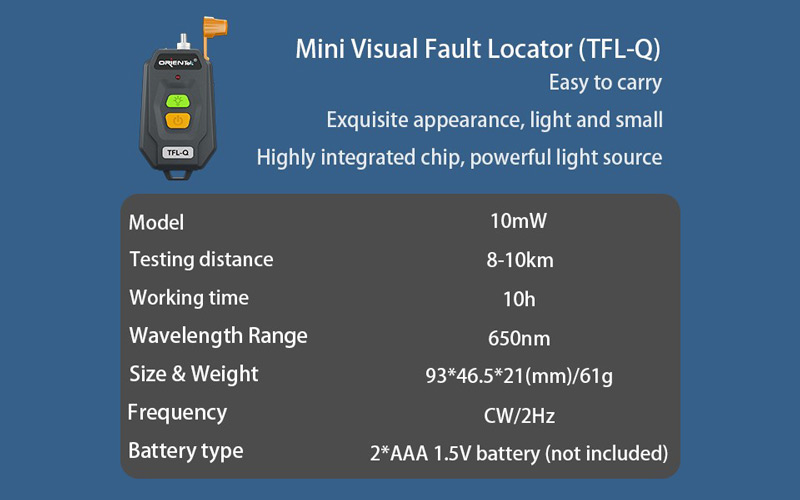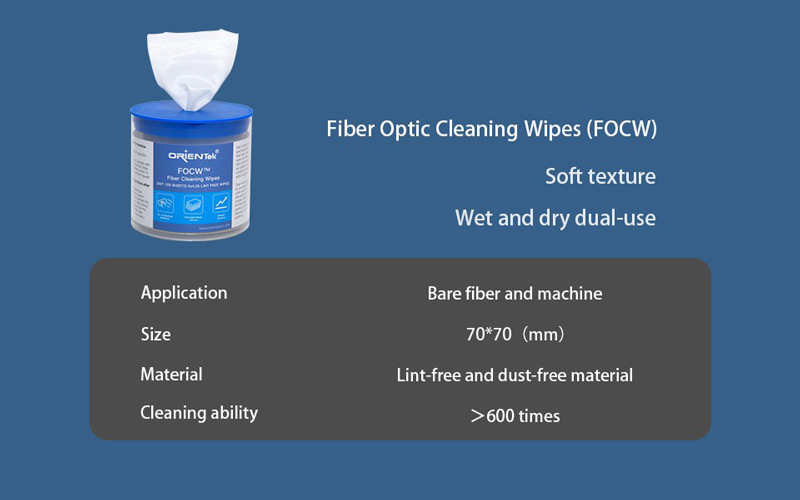 Orientek FTTH tool set is suitable for FTTH fiber-to-the-home, fiber connector field production, fiber loss testing, fiber cleaning and other fields. It contains necessary tools such as fiber cutting, inspection, cleaning, and testing. Not only that, this kit also has the advantages of rainproof, drop-proof, easy to carry, large capacity, small size, etc., it is simply an ideal companion for communicators.